Original Music

A dynamic guitarist and composer, Kem's playing and songwriting has been featured in numerous live performances, studio recordings, broadcasts and other media.

Click the links to hear audio that showcases Kem's lyrical style, both solo and teamed with keyboardist Carl Cluney in their jazz instrumental project, The McLooneys.

©2007 Kem McNair & Carl Cluney

Kem McNair's New CD
"SEED FROM THE MUSIC TREE"
Available Now!

This CD features original music by Kem McNair, The McLooneys, and The Evolution Band on the tracks listed below. Several of these tracks can be previewed above.

01. I'll Be Lovin' You
02. Magic Chords
03. Slow Carl
04. Oasis
05. Georgia
06. Into The Light
07. Are & Be
08. It's A Blast

To purchase via our secure PayPal store, click the ADD TO CART button below. CD price is $14.95 plus $2.50 S&H.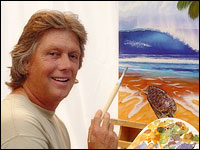 Kem McNair creates beautiful surf art and surfboard wall art that is featured in private collections...
ReadMore>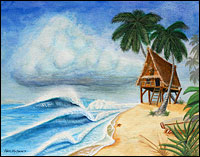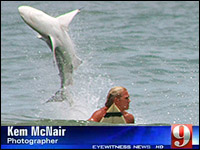 Wave-Jumping Shark Caught in New Smyrna Beach...
ReadMore>